Dream job or homeownership? Make sure they don't have to choose.
When you ask a child what they want to be when they grow up, you'll probably hear one of these:
teacher • police officer • mail carrier • artist • musician • nurse • firefighter • chef • builder
But most kids' dream jobs don't have high enough salaries to afford the average-priced home.
So they either have to give up on their dream, or they have to leave our community after they graduate.
This has implications for all of us.
We got some kids together to ask them about their career dreams and then asked them how much they think a house costs. Watch what they had to say:
But the good news is, there's still time to alleviate the housing crisis before our children have to experience it themselves.
We're Habitat for Humanity Greater Orlando & Osceola County, and we're on a mission to make housing affordable, and you can join us!
Keep reading to learn about:
The housing crisis in Central Florida
How Habitat Orlando & Osceola is helping
The benefits of homeownership and meet a few Habitat homeowners
How you can join our mission, engage with us & find solutions to the housing crisis
Essential workers turning to Habitat
Here are some of the Central Floridians for whom Habitat Orlando & Osceola was their only option to achieve homeownership in the community in which they work.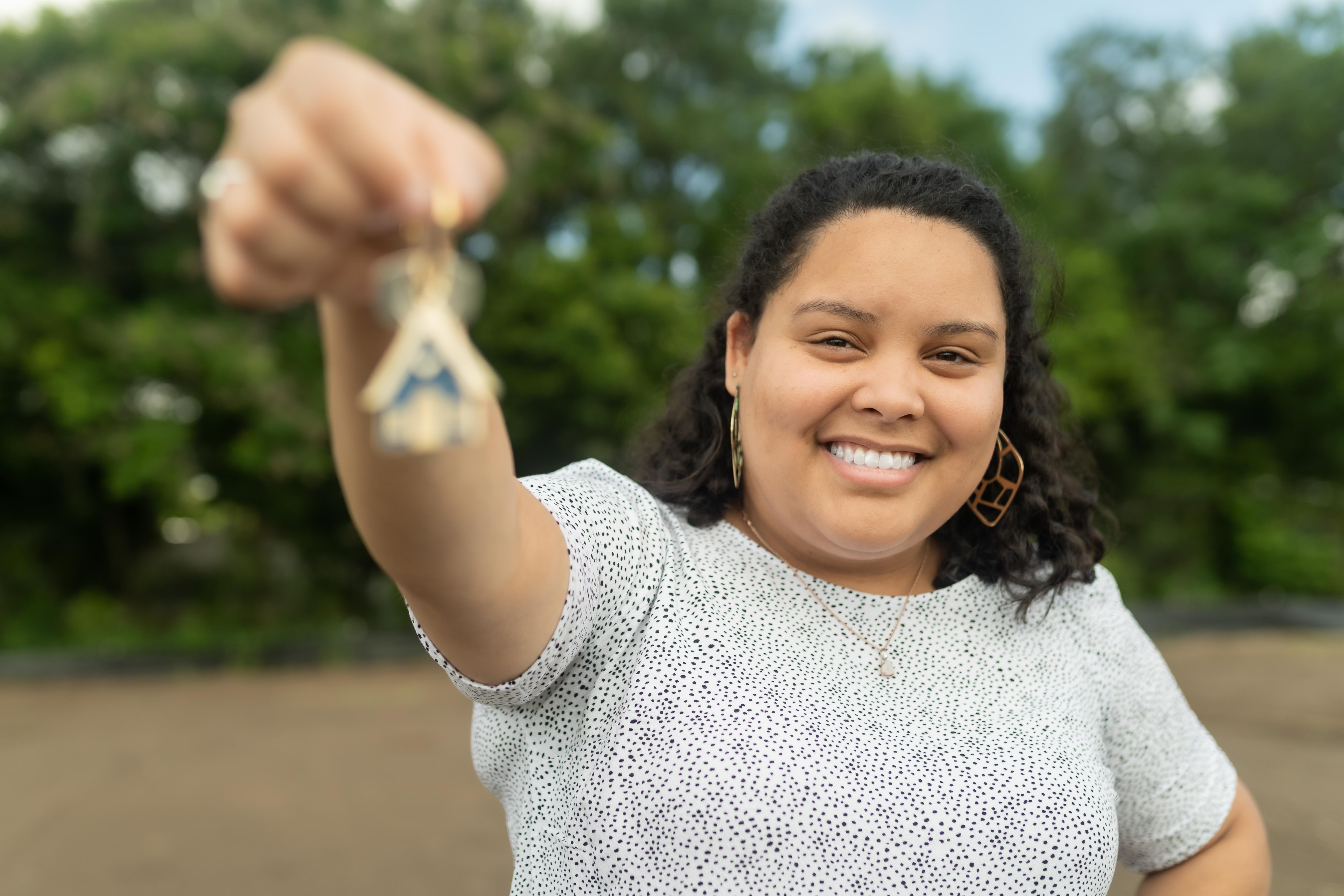 When this high school chorus teacher looked into homeownership, she found her salary was not enough to afford a home in the current housing market.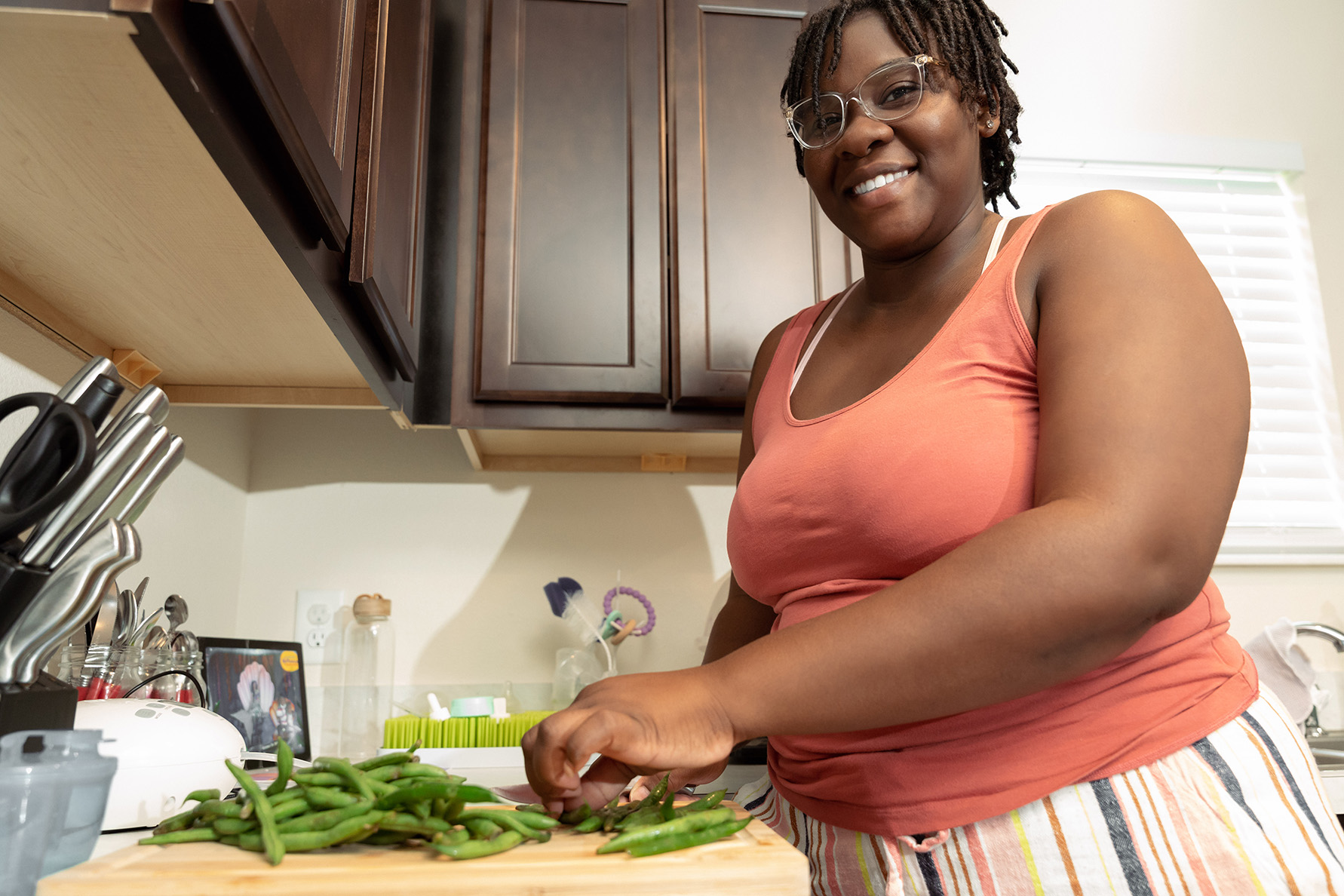 Her apartment was unsafe and more than 30% of her paycheck was going toward rent. Now she has a secure home for her family and is building their futures.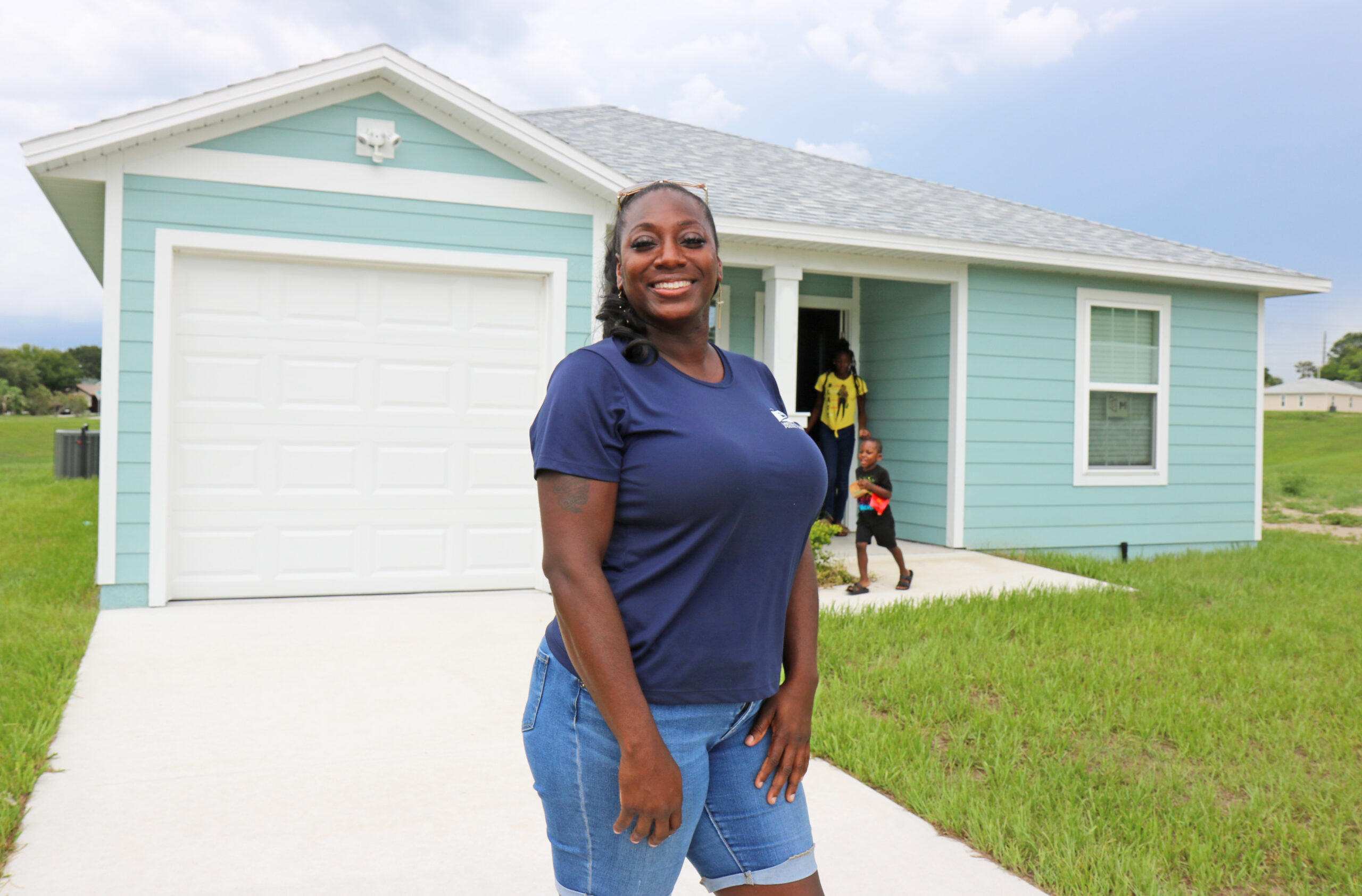 She lived in a cramped two-bedroom apartment with her three children, despite having a good job with USPS. Now her children have their own rooms.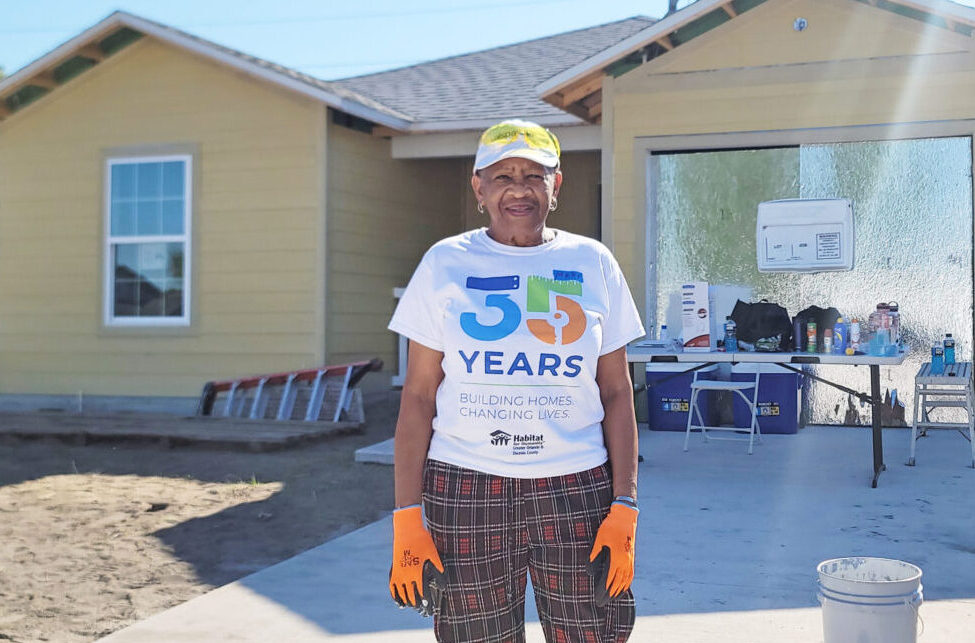 After a lifetime of yearning for her own home, she closed on her affordable energy-efficient home this year. Before Habitat, she didn't think homeownership was within reach.
Join our mission to make housing affordable
Have you heard the saying, "No one can do everything, but everyone can do something"? We firmly believe that if we're going to solve this crisis, we're going to need to join forces.  Together, we can make sure today's children can follow their career dreams and still be able to afford a home right here in our community.
If you made it this far down the page, you clearly care. Here are a few ways you can take action to help us work toward a Central Florida where everyone has a safe and affordable place to live.
Connect with us
Get updates and learn more about how you can get involved by subscribing to our e-newsletter, Habitat Happenings.
Make a donation
Your gift of support makes a difference by allowing us to build affordable homes and work to solve the housing crisis for future generations.
Get involved
There are many other ways to get involved, including as a volunteer, advocate, corporate sponsor, contractor, and more.
Spread the word on social media
Review the images below and pick your favorite.
Click on your favorite, right click & select "save image as". Download to your computer.
Share on social media with your own message, like:

Most kids' dream jobs don't have high enough salaries to purchase an average-priced home in Central Florida. There's still time to change that. I'm on a mission to make housing affordable. Learn more and join me by visiting HabitatOrlando.org

Be sure to tag Habitat Orlando & Osceola so we can share too!
Follow us on social media: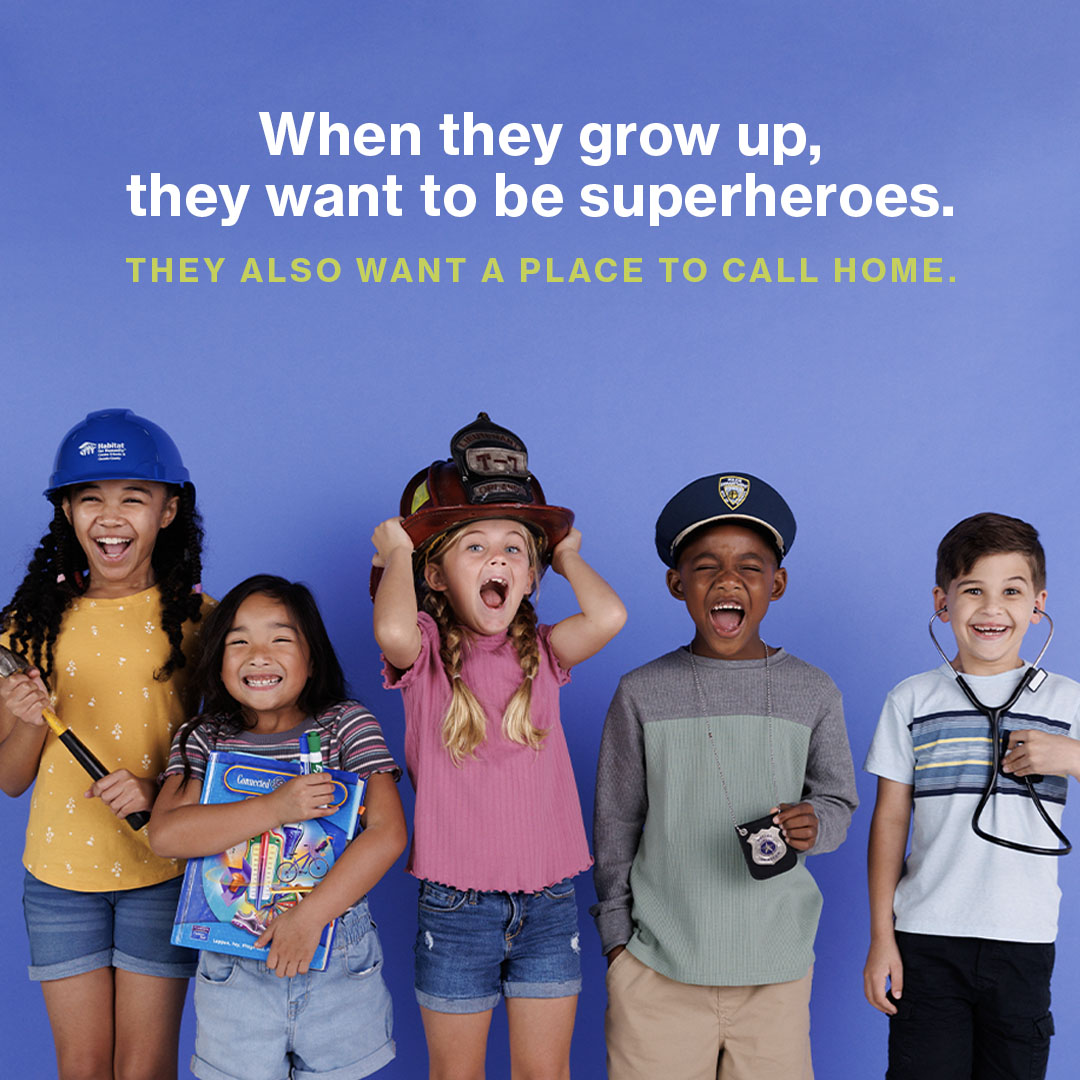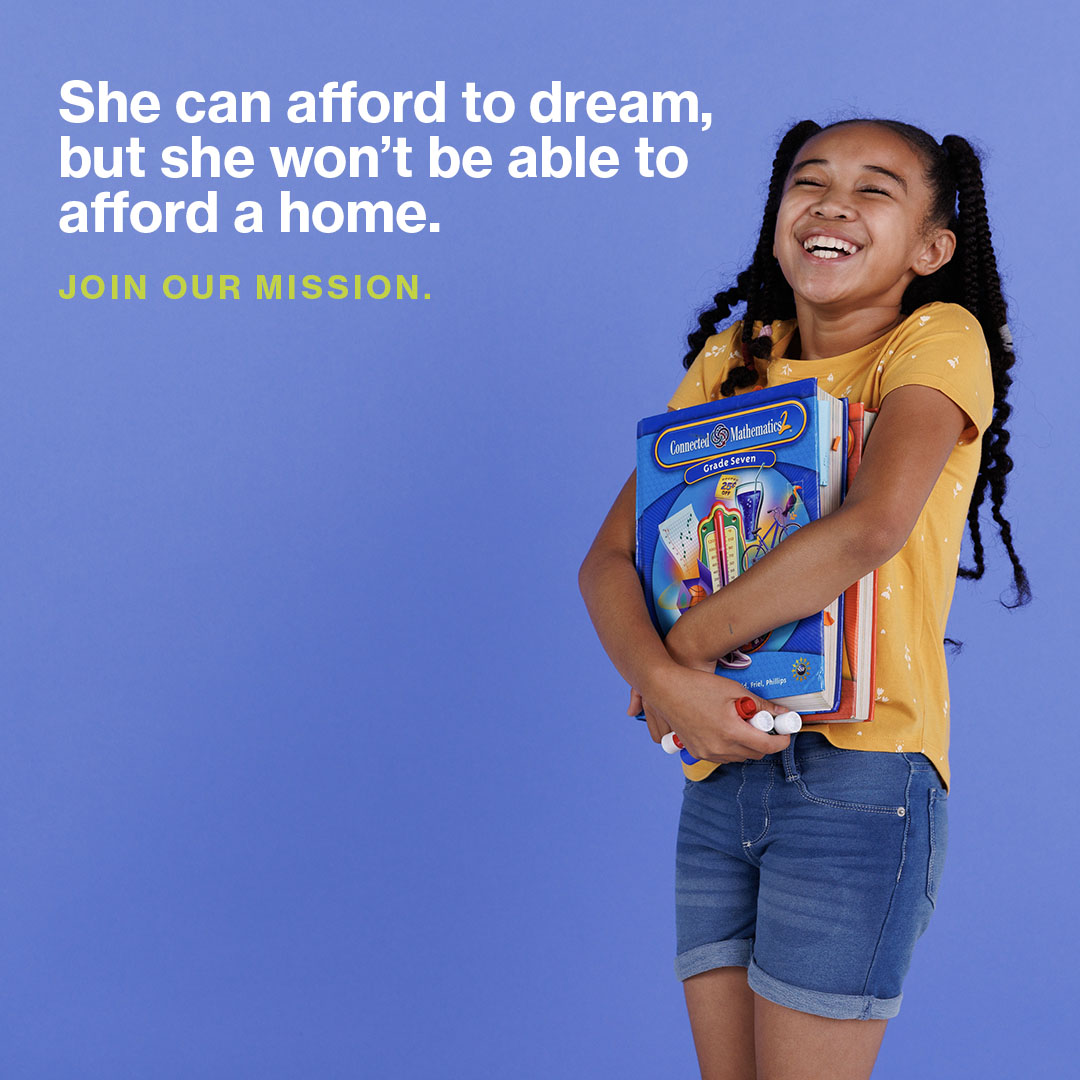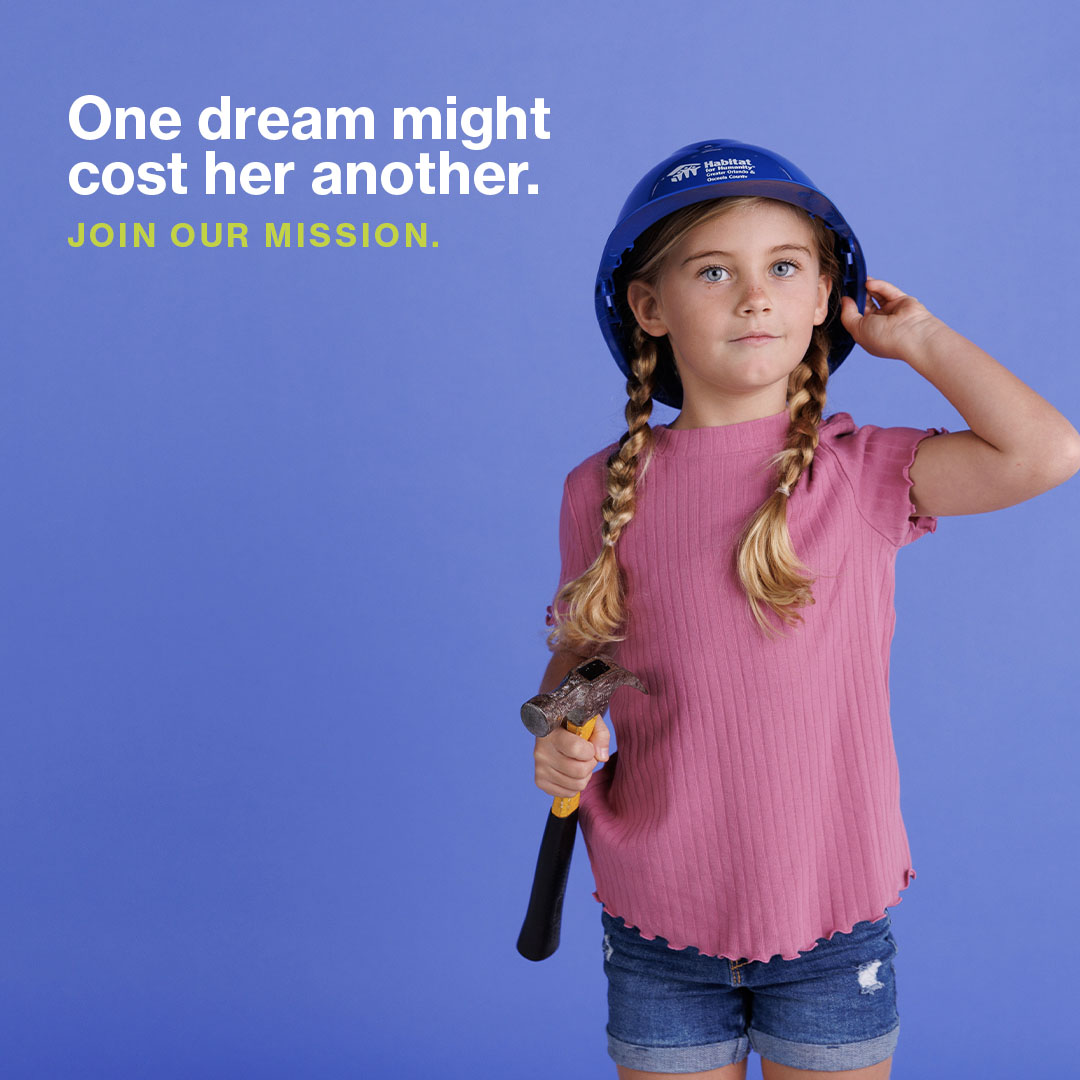 Images for Facebook and Instagram: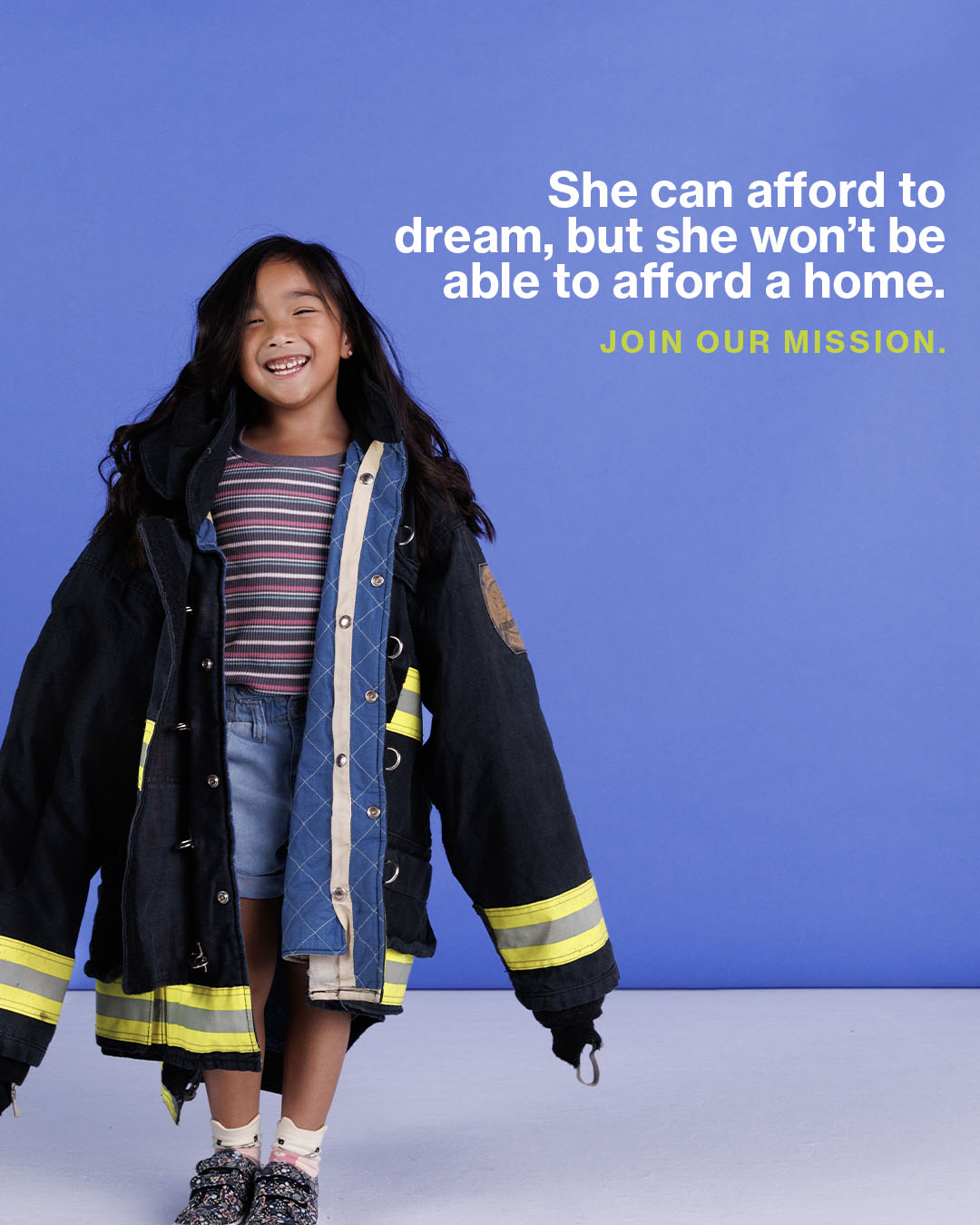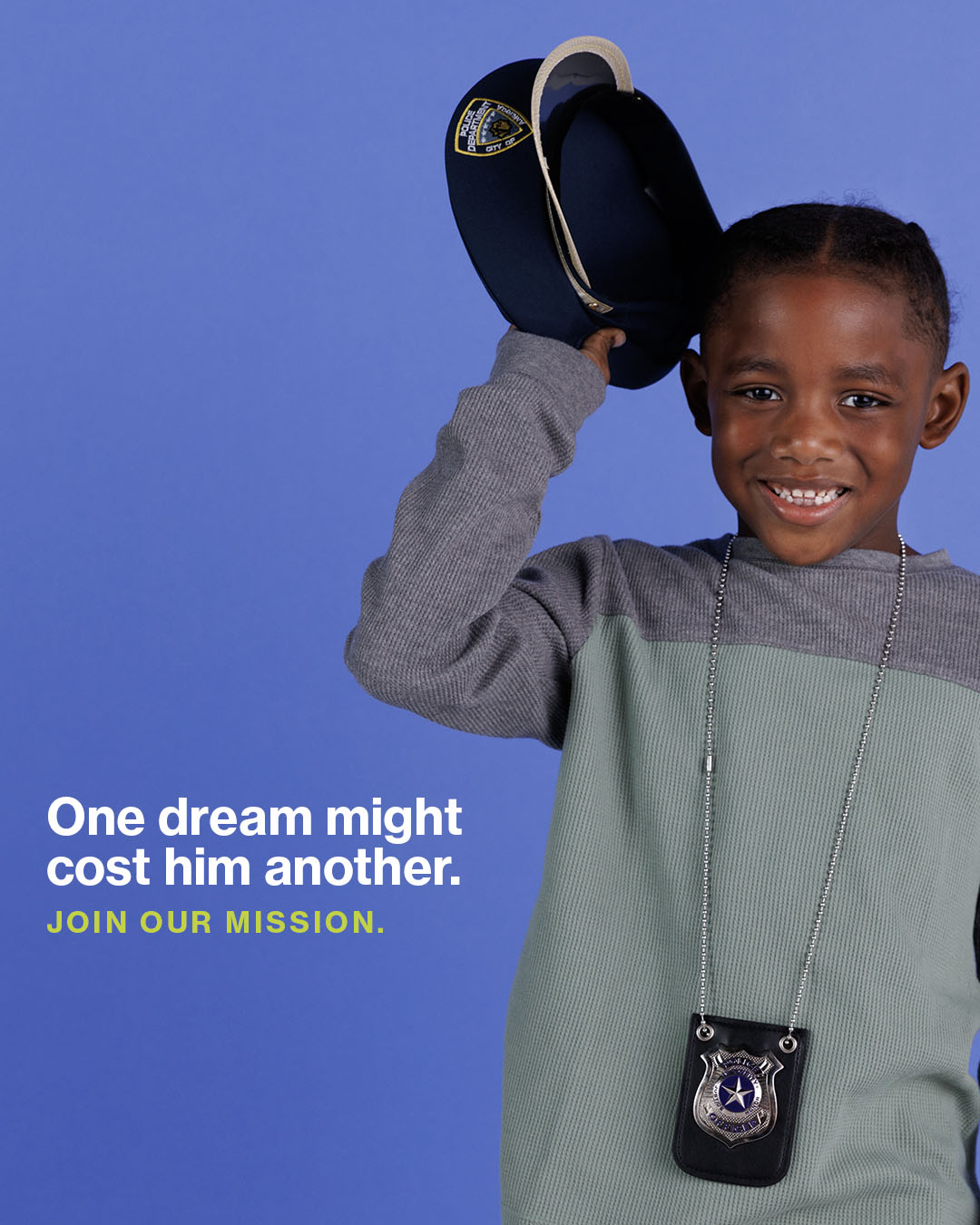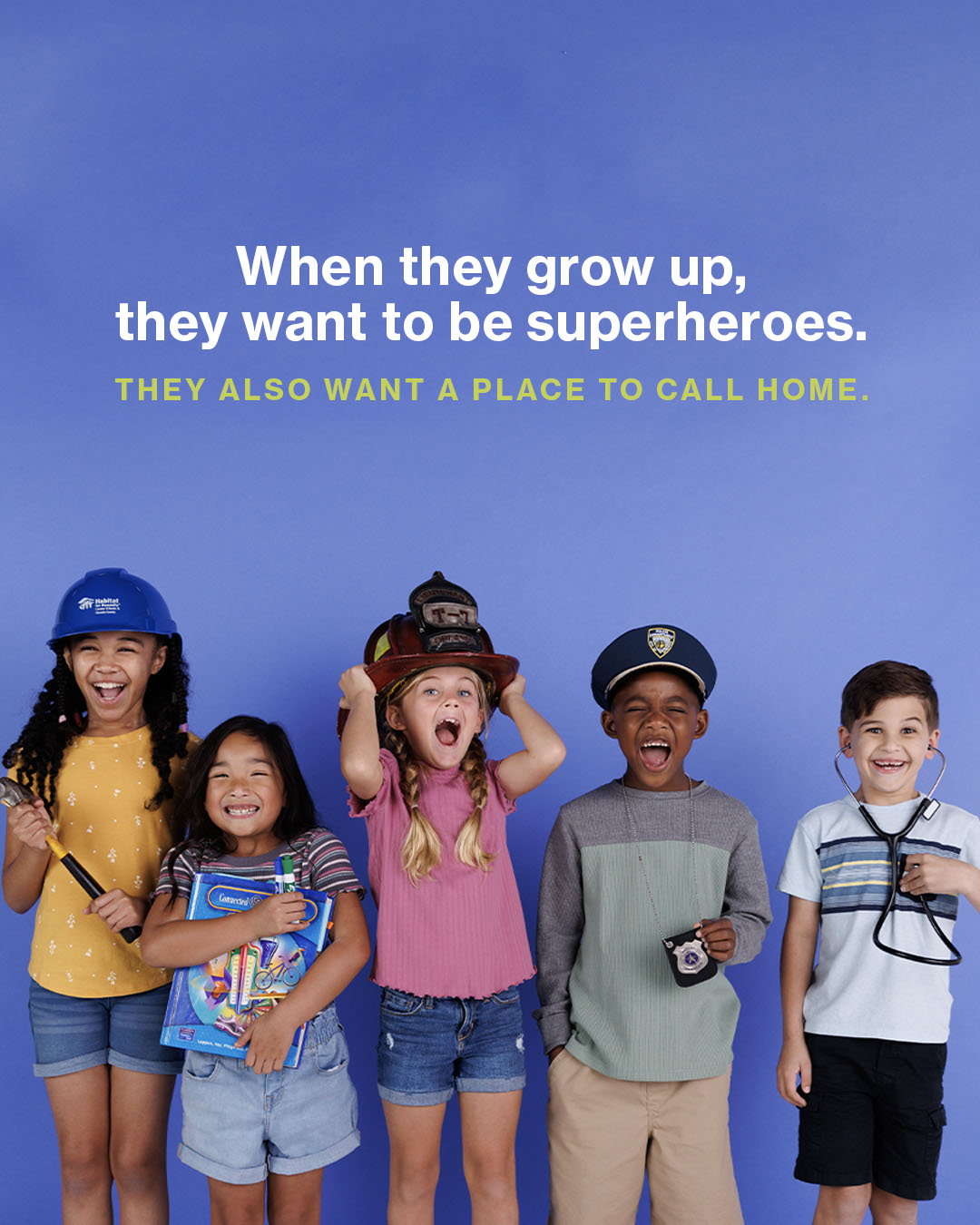 Tell us how the housing crisis is affecting you
Do you have a safe, secure, and affordable (less than 30% of your household income goes to housing) place to live?
Even if your answer is yes, chances are high that someone you care about does not: Your child, nephew, friend, coworker, child's teacher, the server at your favorite restaurant, your mail carrier. Tell us about how this crisis affects you, your loved ones, and your community.
Take the survey below to help us put faces to this crisis. We may share your responses on this page and on our social media.