By investing in Habitat for Humanity's mission, you help build a stronger Central Florida where everyone has a safe, affordable place to call home.
Thank you for your interest in volunteering on the build site with us!
Corporate Team Build
Sponsoring a Team Build with Habitat Orlando & Osceola does more than guarantee a day of camaraderie and fun. Your contribution helps us supply the materials and workforce necessary to build neighborhoods of affordable homes.
A Habitat home gives people the solid foundation necessary to build better lives, providing a stabilizing force for their families, neighborhoods and larger communities. Your donation will strengthen Central Florida for generations. 
Exciting corporate sponsorship opportunities start at $2,500!
Please note: Due to the tremendous response from our corporate sponsors, our Team Build days are booked through Spring 2023. Please get in touch with us to reserve your Team Build today!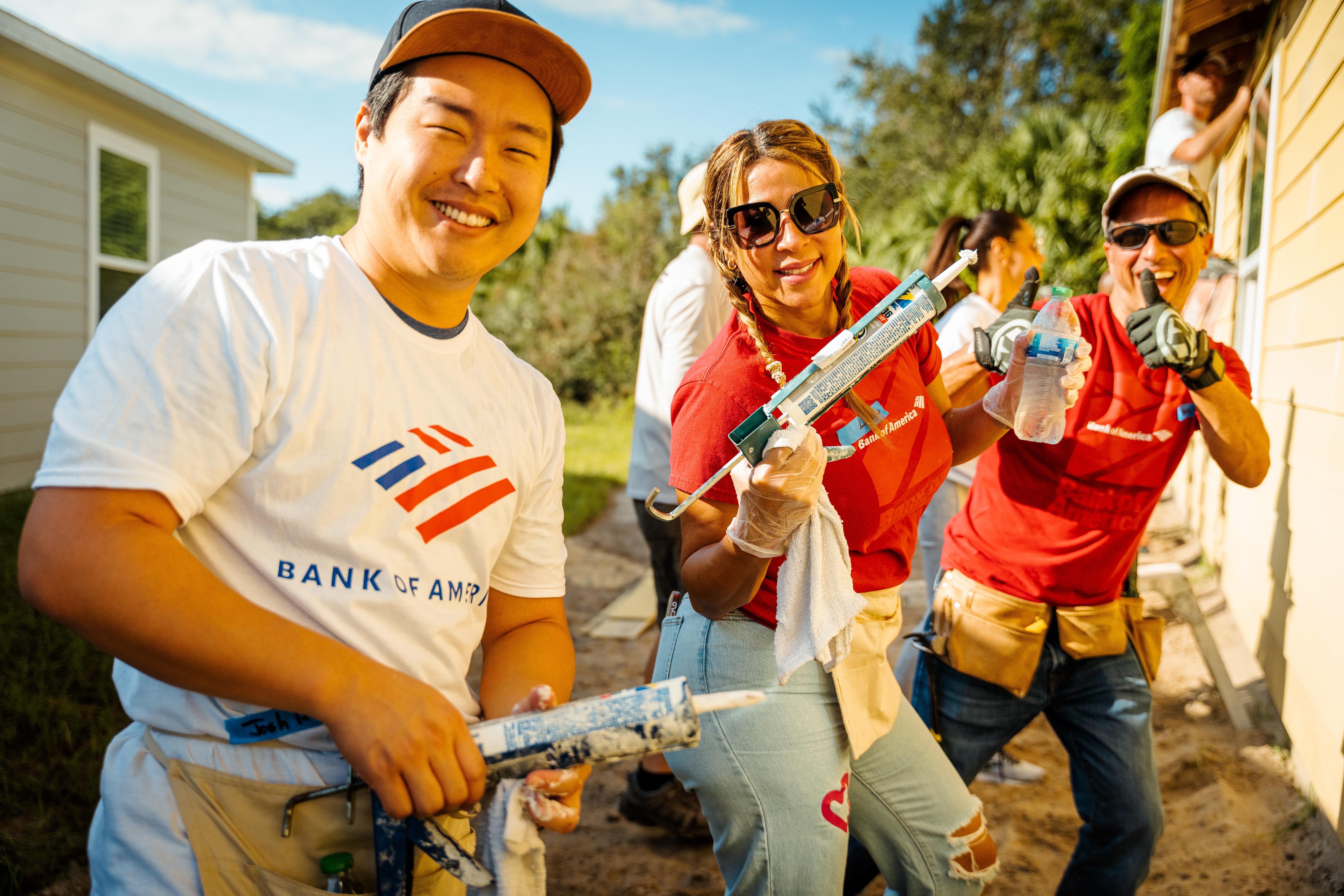 Hear from members of our community on why they support us:

 
PCL Construction
Supporter for over 20 years
"Habitat for Humanity is just a positive and great way for us to be part of the community," said Cory Hrynyk, operations manager for PCL Construction. "A house creates a safe environment, and it creates independence, and we're super excited to be part of the community in that respect."
Las Olas Confections/BBX Capital
In celebration of the global Pay It Forward Day, BBX Capital partnered with Habitat for Humanity affiliates in Florida, Mississippi, and Canada to build homes, communities, and hope. In Orlando, we welcomed volunteers from Las Olas Confections and Altman Construction. Dana Purifoy, senior director of manufacturing operations for Las Olas Confections, told us about how this volunteer day benefited both Habitat and her team.