neighborhood revitalization
Our Neighborhood Revitalization (NR) program has changed the lives of more than 300 families in our community through painting and repairs, making it possible for them to stay in their homes. 
NR works in partnership with neighborhoods to improve quality of life through repairs and community development. Habitat Orlando & Osceola empowers residents to establish a community association, facilitate conversations, plan activities, and create a neighborhood action plan. 
This program helps preserve existing affordable housing for low-income families while simultaneously providing all residents with the tools to work together to maintain their community and be actively involved in shaping their future.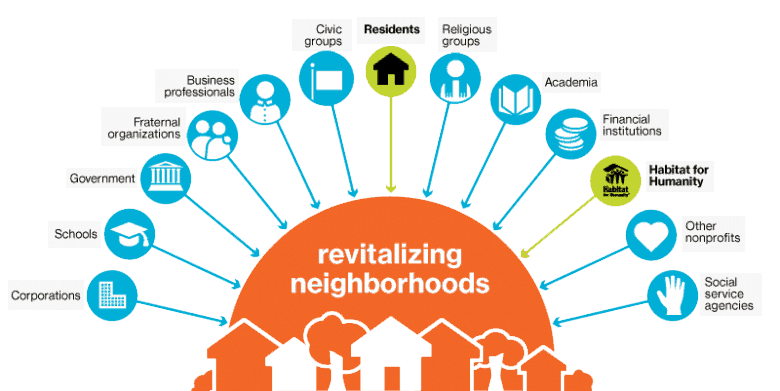 creating greater impact
While new home construction remains at the core of what we do, Habitat cannot transform neighborhoods through new construction alone. By launching Neighborhood Revitalization, we are able to work more intensively within a neighborhood to meet resident needs and aspirations, ultimately improving the quality of life for not only residents of these neighborhoods, but for the city as a whole.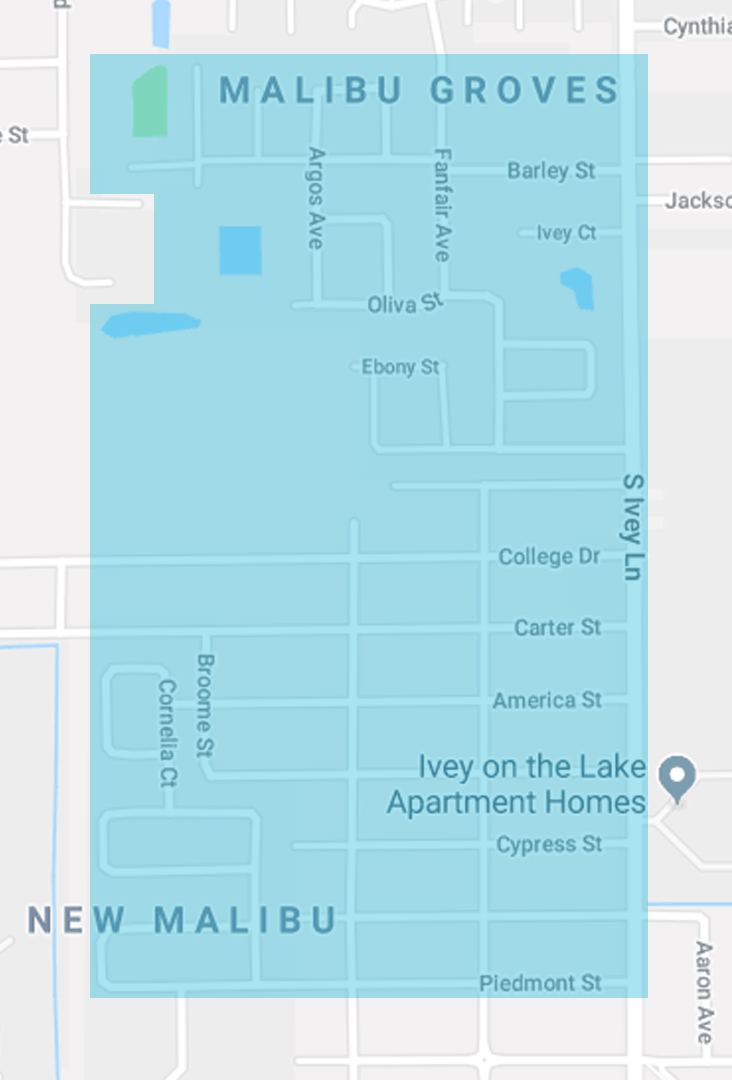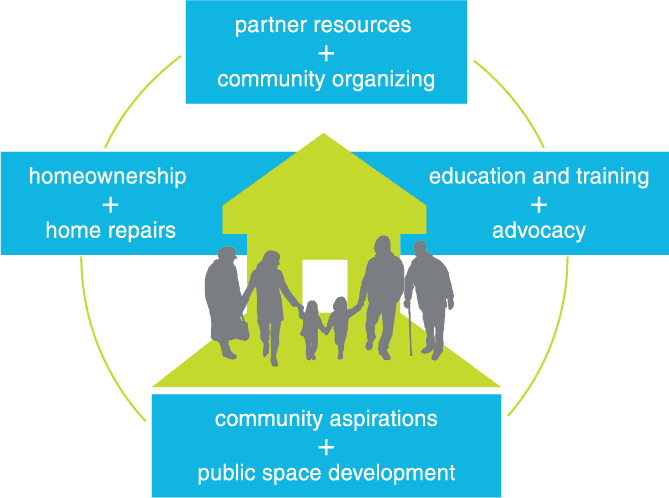 community development
Habitat Orlando & Osceola connects residents in Malibu Groves and more than 50 partner coalition organizations in community development initiatives. Our neighborhood-based leadership training work is rooted in an Asset Based Community Development approach, empowering residents with the skills they need to effect change within their community at the neighborhood level. Residents identify revitalization goals, empower resident leadership, write an action plan and advocate for sustainable, long-term change in communities.
eligibility requirements
Must be a homeowner, live within the focus area and meet the income requirements. If you do not qualify for our program, please contact the United Way at 211 for available services in your community. 
Due to the overwhelming response of repair applications for Malibu Groves, the program is closed to new applications at this time. Should resources to accept additional applications become available, we will reopen the program. Thank you for your interest and understanding.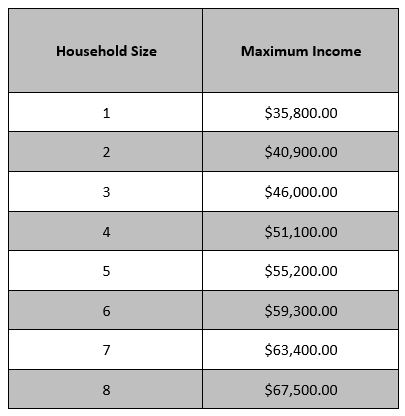 thank you to our sponsors!