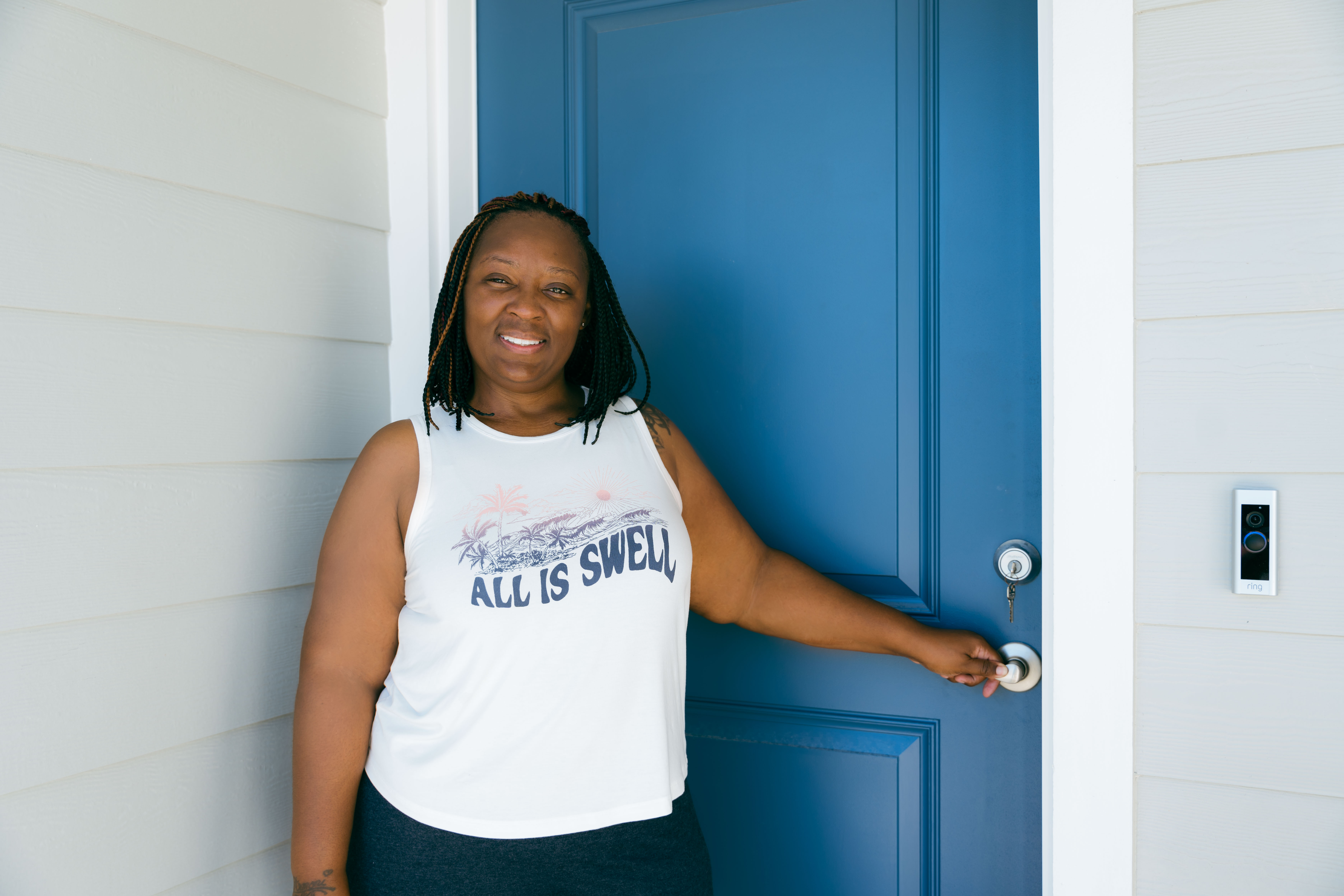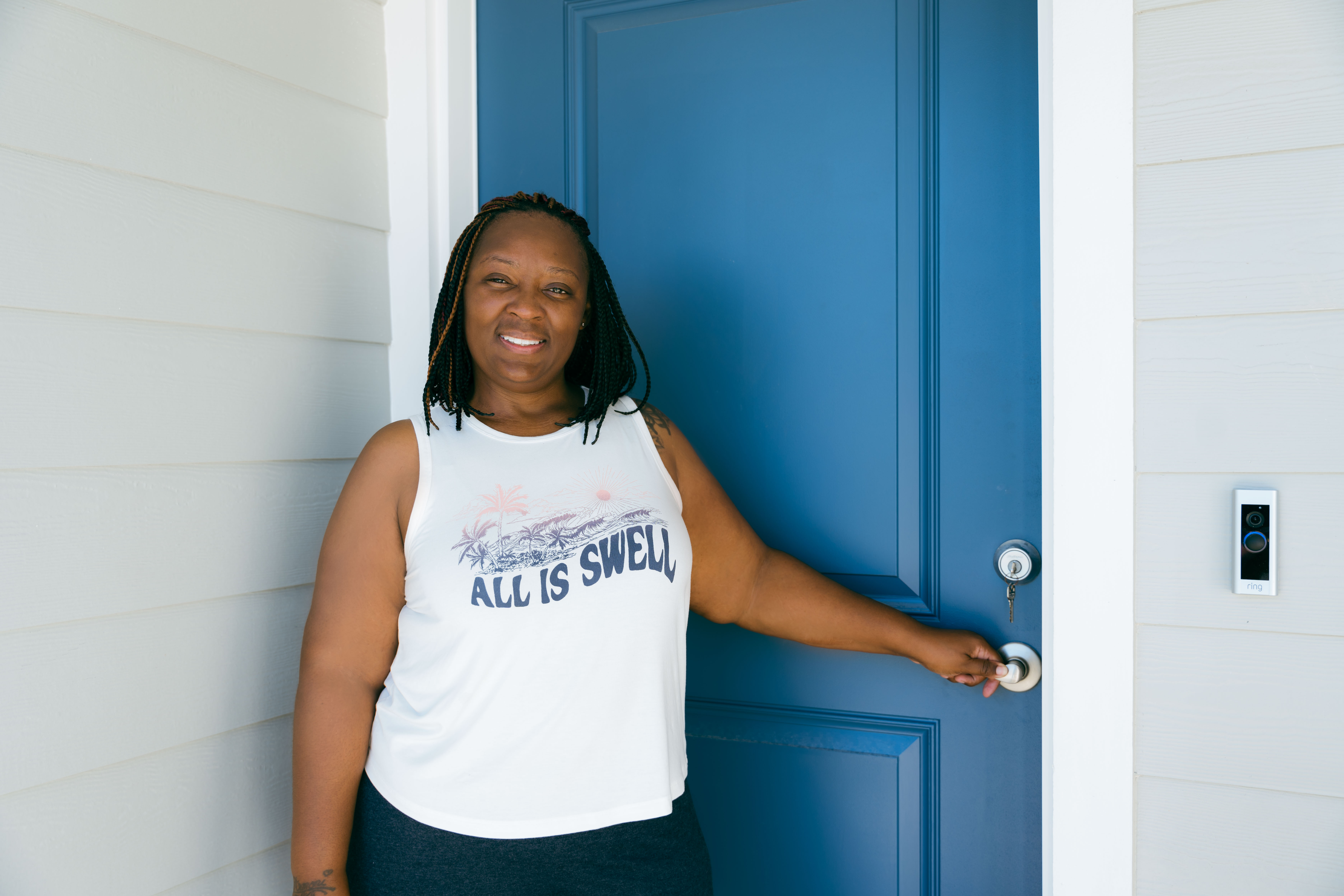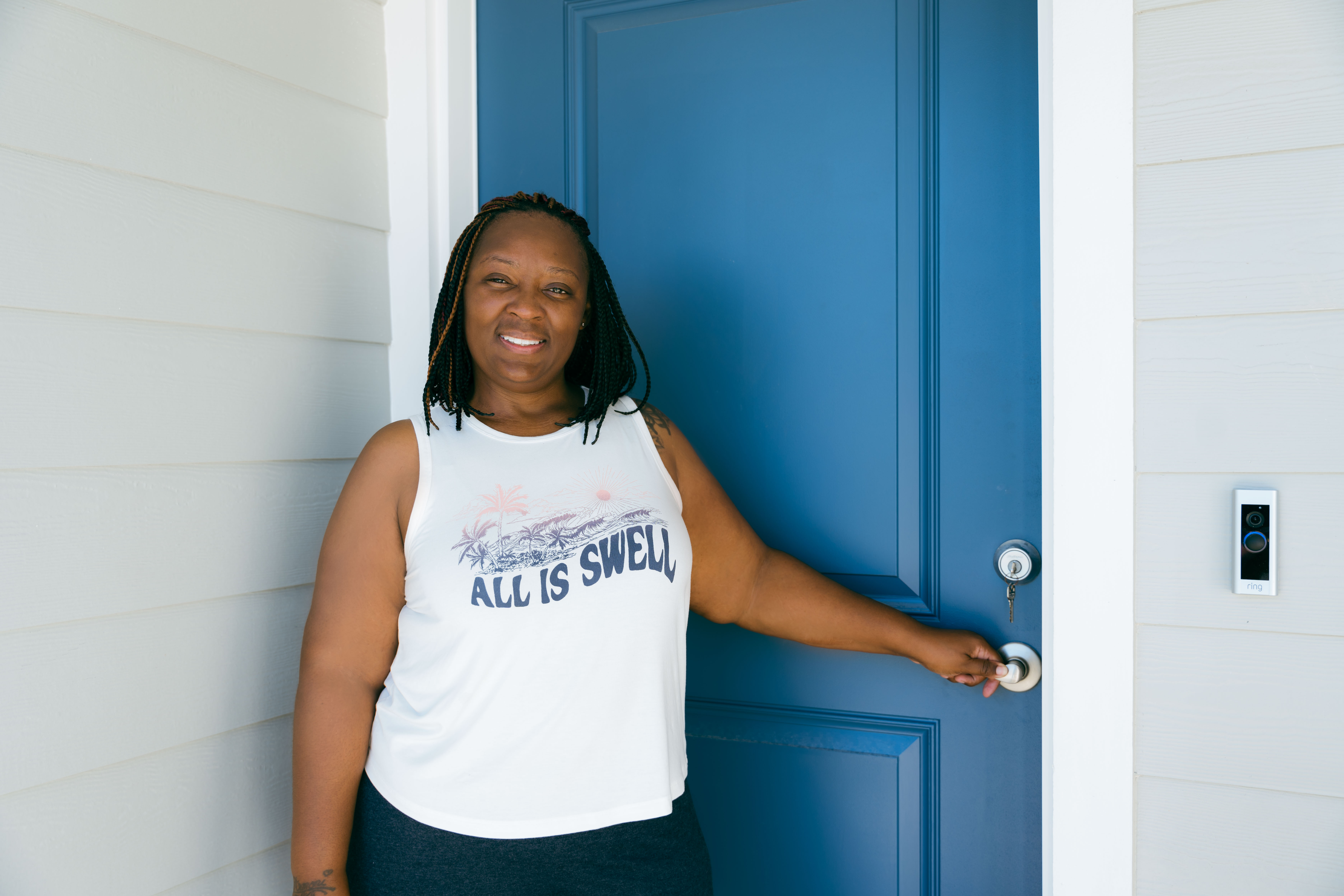 Tanisha smiled wide as she entered her newly finished future home for the first time.
The mother of four has never put a Christmas tree up in her family's home because their apartments always felt temporary. "It never felt like home," she said.
This holiday season could be the beginning of a new tradition for her and her four children. Tanisha is scheduled to close on her Habitat home, generously sponsored by Orlando Magic, in December.
"If it's all finished, Christmas will be at my house this year," she said with a big smile. "I'm super stoked."
It will mark the end of unwelcome traditions, such as Tanisha getting a notice every three months that her rent was increasing by $50-$100. The end of her having to work a second job to close the gap and make sure she could afford Christmas presents for her children.
Leaving rent hikes behind
Rents around the country have skyrocketed since the beginning of the pandemic. In July, the average rent in Orlando was $1,819, an increase of 18.7% year-over-year and the highest increase in the nation, according to real estate analysts CoStar Group.
Tanisha said the rent in her crowded apartment complex nearly doubled in the five years she lived there – from $670 to over $1,200.
She had to move out recently after a water leak caused four inches of water to pool in her apartment. She lost a lot to the flood, including furniture and beds. The family squeezed into her parents' home and put the few belongings they had left in storage.
"There are six of us living in two and a half bedrooms," she said.
Thankfully, it won't be for long. Tanisha has started the closing process on her new, energy-efficient home. She will have a predictable mortgage payment that will allow her family to save for necessities and life-changing investments, such as a used car for her 17-year-old and for her children's college.
Her journey to homeownership
Tanisha started looking for a home about four years ago. As a customer service representative for a vacation ownership company, she could not find anything decent that she could afford as a single-income household.
She was denied the first time she applied for a Habitat home because she was just below the minimum credit score requirement. To qualify, applicants must show they have the necessary income and credit to pay the monthly affordable mortgage as well as a housing need and a willingness to partner.
Tanisha was offered a spot in our homeownership mentor program, where she was able to meet with a mentor to put together a plan to increase her credit score. After paying off a single bill, she was only a point or two off. A month later, Habitat staff ran her credit report again and she was approved.
Building memories
She can't wait to move from a temporary to a permanent living situation where her children – ages 19, 17, 16, and 6 – won't have to worry about moving again. Her 19-year-old, her only daughter, is an Army Reservist who attends Howard University in Washington, D.C. Her 17-year-old is a senior and a football player. Her 16-year-old is a junior who plays basketball, and her 6-year-old is in first grade.
Tanisha believes that owning a home will teach her children to be responsible and help to maintain it, skills that will help them when they become homeowners in the future. And she finds comfort in knowing that the home can be passed on to her children. "If anything happens to Mom, they have something they are able to take on."
Home means many things to her: ownership, fellowship, quality time, peace, love, unity, and comfort. But most of all: "Owning a home means getting to build memories," she said.
2022 Magic homeowner
Tanisha was speechless when she found out that the Orlando Magic picked her as their 2022 Habitat Orlando & Osceola Homeowner. Her family's future home will be the third that the Orlando Magic has partially sponsored in our Silver Pines Pointe community and the 12th sponsored home since 2010. Their sponsorship was used for the construction of the house and Tanisha will pay an equitable mortgage that she can afford, like all Habitat homeowners. The team plans to invite the family to a game at the Amway Center and host a home dedication ceremony in early 2023.
Her 6-year-old would be amazed to meet Magic mascot Stuff the Magic Dragon.
"I'm very thankful," she said. "Everything has been a blessing."
---
Support Us: You can help more local families experience the peace and freedom of owning an affordable home. When you donate to Habitat Orlando & Osceola, every dollar helps us build homes and work toward a world where everyone has a safe and affordable place to live. You can impact lives through homeownership; please give today.
Apply for Homeownership: Habitat Orlando & Osceola offers energy-efficient three- or four-bedroom homes, customizable options and affordable mortgages. Learn more and apply >>