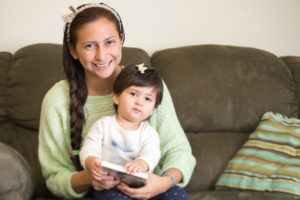 On May 5, Habitat for Humanity Greater Orlando & Osceola County is joining a global day of generosity and unity, Giving Tuesday Now. On this day, you can help us, and other organizations, as we continue to respond to the needs caused by COVID-19. 
With your help, Habitat Orlando & Osceola can continue to provide safe, affordable homes to the people vulnerable to this economic and health crisis.  
For the people we serve, home may not be a refuge during the COVID-19 pandemic. Their house may be overcrowded, hazardous or so unaffordable that living there requires sacrificing basic needs.
We know that safe, affordable housing can offer homeowners security in good times and bad. YOU can make it possible for these families to be safe and sound at home together.
Here are a few simple ideas on how to participate in Giving Tuesday Now: 
Consider 

donating to Habitat Orlando & Osceola in honor of

 

#GivingTuesdayNow.

Share

 

our mission on 

social media

. 

W

e'll be sharing stories of hope on our channels: Facebook, LinkedIn, Instagram and Twitter

 all day.

 

Share 

what Habitat Orlando & Osceola means to you 

on your social 

media channels

. Be sure to tag us in your post – and use the hashtag #BringHopeHome.

 

Do something kind for another person

! 

You could 

send a 

card or kid's drawing for one of our homeowners. We have several homeowners who will be closing on their homes soon – and many elderly homeowners who have been staying at home for a while now. Send 

your letter to our main office, 

4116 Silver Star Road, 

Orlando, FL 32808.

 
Thanks to your support, we will continue to work toward our vision of everyone in Central Florida having a secure place to call home.