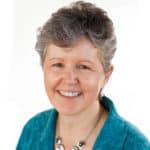 A desire to support local grass roots organizations that directly impact the community led Grosvenor Services to Habitat for Humanity Greater Orlando & Osceola County in 2016.
Deeply moved by Habitat Orlando & Osceola's mission, the cleaning and facilities management service soon became financially invested in Habitat's goal of a world where everyone has a decent place to live.
"Being a part of this great organization has let me see firsthand how my company can impact and change the lives of people right here in our community," said Rita McCauley, Grosvenor Service's CEO. "It has offered me an opportunity to be of service, and to be a part of something that is truly making a difference."
For Rita, Habitat Orlando & Osceola's Builders Blitz event is a chance to see the nonprofit's impact firsthand.
Local builders donate the cost of constructing several Habitat Orlando & Osceola homes, and build those homes within a week's time. The week is full of opportunities to watch the construction process – and meet the future homeowners.
"It's deeply moving to hear their courageous stories, and to learn about the hundreds of hours of hard work and volunteering they have completed to reach this lifechanging milestone of homeownership," Rita said.
In 2017, Rita furthered her investment in Habitat Orlando & Osceola by joining the Board of Directors. She was excited to serve and make a difference in Central Florida.
"By offering people hope and dignity to change their lives, the whole community is impacted, and we all get to live in a better place," Rita said.
---
You can help more local families experience the peace and freedom of owning an affordable home. When you donate to Habitat Orlando & Osceola, every dollar helps us build homes and work toward a world where everyone has a safe and affordable place to live. You can make bring hope home through homeownership; please give today.