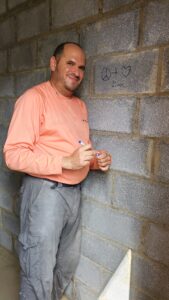 We'd like to announce the addition of David Bunzel to our team as our new Volunteer Coordinator. While he may be one of the newest team members, he's no stranger to our mission. 
Dave's been part of Habitat since becoming a volunteer in Phoenix, Arizona, in 2007 and joined the staff at Habitat for Humanity Central Arizona in 2011. After a stop at the Palm Beach County affiliate, he brings his volunteer service experience to Central Florida.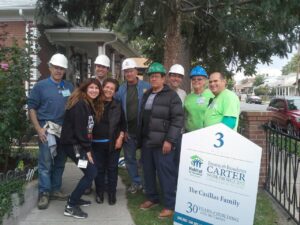 A veteran of Habitat's international Global Village trips and two Carter Work Projects, he loves to be grilled on all things Habitat. When you meet him, please feel free to try and stump him on Habitat trivia! 
Interested in learning more about volunteering with Habitat Orlando & Osceola? While our build sites aren't open to the public yet, we are getting ready to welcome back our volunteers after over a year of our build site being closed to volunteers due to the COVID-19 pandemic.
Our volunteer experience will be a little different. We look forward to updating you on the new procedures soon. Please sign up for Habitat Happenings, our monthly e-newsletter, for the latest volunteer updates.
---
You can help more local families experience the peace and freedom of owning an affordable home. When you donate to Habitat Orlando & Osceola, every dollar helps us build homes and work toward a world where everyone has a safe and affordable place to live. You can impact lives through homeownership; please give today.