Becoming a first-time homebuyer opens so many exciting opportunities. A more comfortable home life. An opportunity to focus time and money toward health care, higher education and other needs. The chance to leave something behind to children or grandchildren.
Besides opportunities, homeownership also brings with it a number of responsibilities, from the maintaining your new home to paying your mortgage. Habitat for Humanity Greater Orlando & Osceola County's homeownership program is designed to ensure that future homebuyers can meet these obligations – even before they are accepted into our program.
Our homeownership program will reopen for the first time since closing due to COVID-19. At 10 a.m. May 21, prospective homebuyers will be able to take their first step on their homeownership journey on our Apply page.
Read on for a basic guide through some of our homeownership requirements. For a complete guide, please look through our online orientation.
1) Have a need for safe, affordable housing in the greater Orlando area
Habitat Orlando & Osceola's mission is to help people experiencing difficult living situations. Your home might be:
Inadequate — The home has problems with the water, electrical, heating or sewage systems. It may be hazardous or substandard.
Overcrowded — There is a significant number of people living in the home, especially when compared to the number of bedrooms.
Transitional — You are living in a hotel, or a friend or family member's home.
Government subsidized — Are you using housing programs such as the Section 8, Low Rent Program?
Unaffordable — Your rent payment makes up more than 30 percent of your gross income.
We'd like to help if your current living situation meets any of these descriptions.
2) Calculate your monthly and annual income
We want to make sure every first-time homebuyer can afford his or her Habitat home, so we do have minimum and maximum income requirements. Your income must be verifiable, reliable, and likely to last for three years.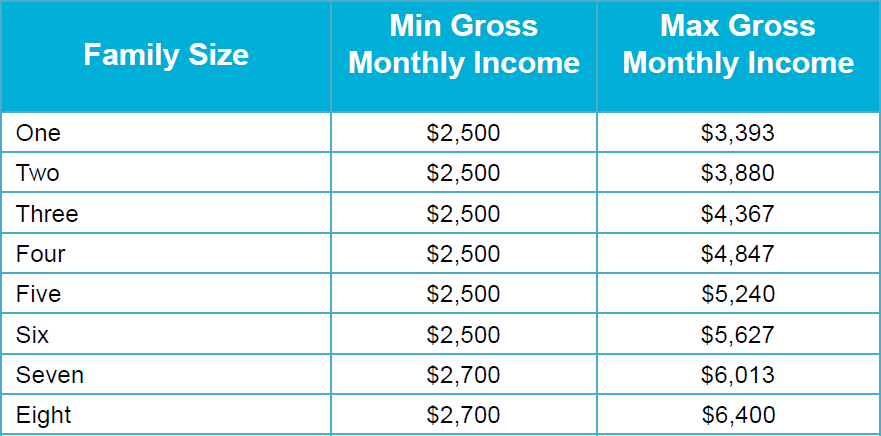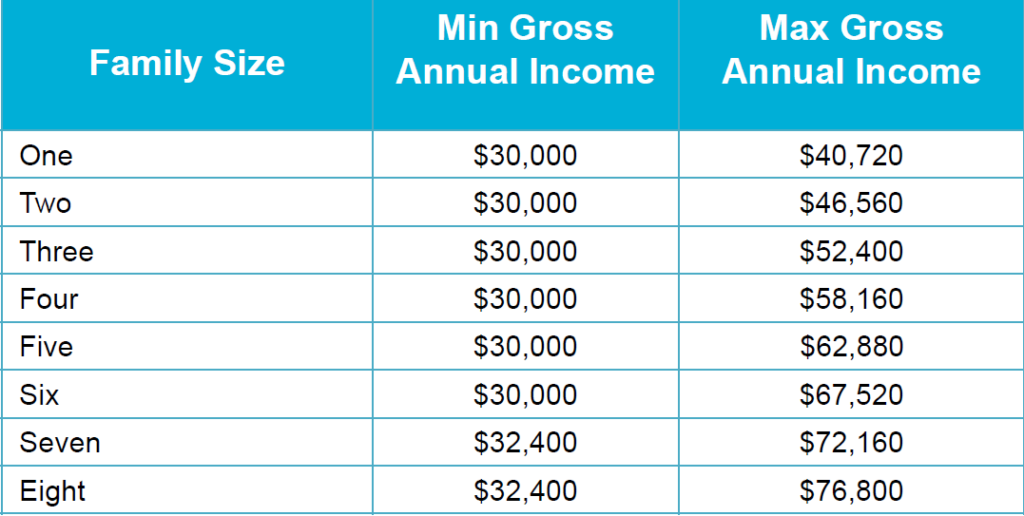 When assessing  your income, we consider employment income, social security, TANF, disability income, SSI, self-employment (two-year history with two-year tax return and Profit & Loss statement), child support, pension, alimony or retirement. 
Be prepared to show proof of each source of income. Here's a list of items that must be turned in with your application for it to be considered complete: Application Checklist. 
There's a lot more we consider when looking at your ability to pay for your Habitat home. Look at our online orientation to learn more.
3
) 
Take a look at your credit score
We ask that a first-time homebuyer has a median credit score of 640 in order to show she or he can meet credit obligations. 
For a list of local HUD approved credit counseling agencies to assist you in reducing your debt, visit their list of HUD Approved Housing Counseling Agencies.
4) 
Prepare
 to partner with us
We want to make sure every first-time homebuyer is prepared for the responsibilities of homeownership, from paying a mortgage to house maintenance. To do this, we ask that they partner with us by completing:
Eight homeownership classes that cover topics such as financial literacy.

 
75 sweat-equity

 h

ours for single applicants

and 150 sweat-equity hours for those with a co-applicant.

 

In the past, these tasks were mostly completed on our build sites. With the current closures,

other options will be made available for future homeowners. 

 

 
5) 
L
earn about
our greater Orlando communities currently under
construction
We want our homeowners to live in a supportive Habitat community in the greater Orlando area. There's comfort in
having neighbors who understand a bit of the journey you've recently completed! 
Currently, we are building safe, affordable homes in two communities: 
Juniper Bend —

 This south Apopka neighborhood

 features 10 homes in a small neighborhood near Habitat Orlando & Osceola's Arbor Bend community. 

 
Silver Pines Pointe — Habitat Orlando & Osceola's fourth planned community, Silver Pines Poin

te is

 in the Pine Hills neighborhood, a central location to greater Orlando.

 
Please visit our Communities page for a more in-depth look at these communities! 
6) Read
about our home features
Did you know that future Habitat homeowners can choose from a variety of exterior and interior design options? How about the fact that our homes include major appliances such as a refrigerator, stove and dishwasher? 
Head over to our Home Highlights page to read more about what's included with your Habitat home. 
7
) Take a virtual home tour
Exploring through your home options has never been easier! We are beginning to create virtual tours of each floorplan offered in our communities. A few have been posted on our YouTube page; watch on your schedule and in your space. 
This is a good way to look at some of our design options, even if the floorplan you're interested in isn't featured yet.  
Again, take a look at our online orientation for a more in-depth look at our application requirements. At Habitat Orlando & Osceola, we know the joy and opportunity a home can bring. If this article made you realize you might not be ready yet, we hope that you will continue working toward this goal and apply the next time our program reopens.  
If this article and our online orientation made you want to apply, we look forward to helping you buy your first home!